Creative, Pre-Production, Production, Post-Production - all under one roof. Video has taken over the Digital Advertising ecosystem. Brands are leveraging Video Content to tell their brand story to customers & build a deeper connect with them.
With our Video Production division, we manage overall video production required for all your marketing efforts. For every project we work on, we do more than just scripting & storyboarding to deliver your brand's message creatively on the screen.
+ Ad Films
+ Corporate Films
+ TV Commercials
+ Product Promos
+ Explainer Videos
+ YouTube Content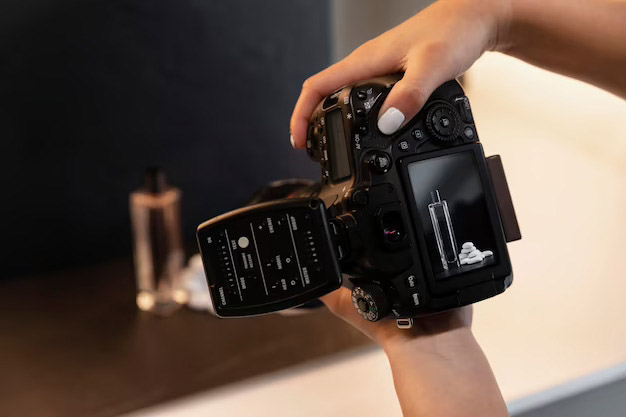 Pre Production
Video is all about the right planning & research. Based on the Project requirements, we sit together to do a detailed planning about every aspect of the shoot.
The Pre-Production Phase Includes : Strategy & Goal Identification, Budgeting, Story Boarding, Timeline Identification, Casting, Equipment Identification & Location Finalising
Production
Production is nothing but bringing all planning to life, from setting up the equipment, to rolling the camera to capture different takes & angles, we do it all.
The production phase includes, Setting up the equipment, Conducting the shoot, Recording voiceovers (if they are needed for your project) & Capturing b-roll (extra footage that is used to support your story)
Post Production
Post the production, all magic happens on the editor's desk, we carefully review the collected footage and plan graphics & motion graphics to package your video in a way that brings out your brands story & the purpose of the Video in the desired manner.
The post-production phase includes: Sorting the usable footage, Producing the final story, Music selection, Video editing, Reviews/approvals & Final Delivery
Catching your vision and telling your story using the power of Camera.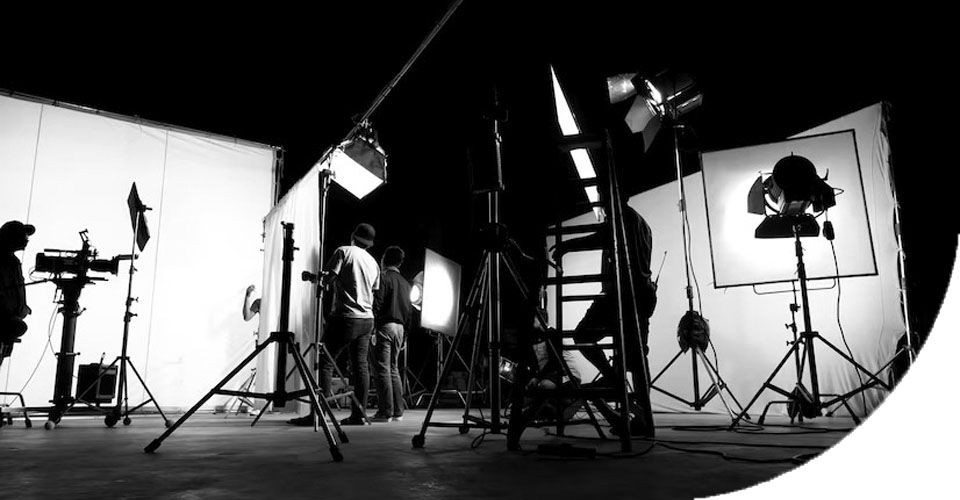 Combining collaboration, creativity, and attention to detail to deliver a captivating and impactful visual experience. Our Video Production department involves a series of stages, from pre-production to post-production, where concepts are developed, scripts are written, and visuals are captured. Everything in production is done to bring out a stunning representation of your brand.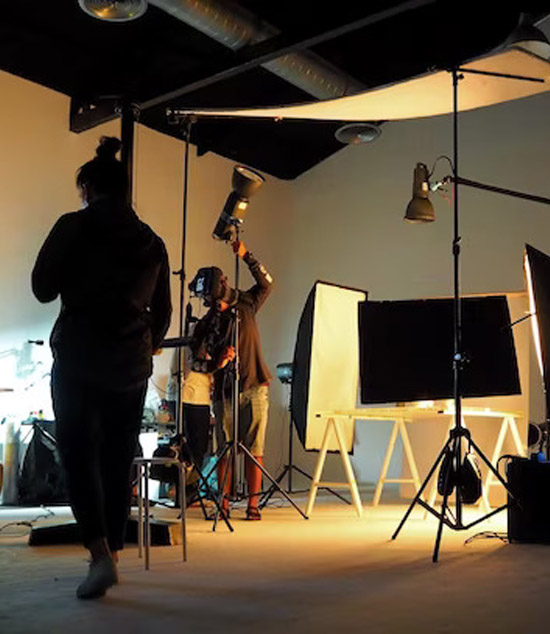 Frequently Asked Questions
How much does video production cost? The video production team consists of director, producer, camera operators, scriptwriters, editors, sound technicians, and production assistants. Each member has specific responsibilities to ensure the smooth execution of the production process, from planning and capturing footage to editing and finalizing the video.
The cost of video production varies depending on factors such as the length and complexity of the video, the location, equipment required, the expertise of the production team, and any additional services such as scripting or post-production editing. It's best to discuss your specific requirements with a us to receive a tailored quote.
Yes, as a client, you have the opportunity to provide input and feedback throughout the production process. Collaboration between you and our video production team is crucial to ensure that the final video aligns with your vision, brand identity, and messaging.
The time required to produce a video varies depending on factors such as the length and complexity of the video, the availability of resources, and the scope of editing and post-production work. Simple videos may take a few days to produce, while more complex projects may take several weeks or even months.
The equipment used during production can vary depending on the project's scale and requirements. Common equipment includes cameras, lenses, lighting equipment, microphones, and tripods. Depending on the specific needs, additional tools such as drones, stabilizers, or specialized audio equipment may also be used.